AlphaWolf Barrel for Glock 17 9mm Stock Length - Lone Wolf
---
---
---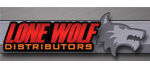 Manufacturer MPN:

Lone Wolf AW-17N
UPC:
639737070040
Weight:
2.00
pounds
Check Restrictions
---
---
Product Description
AlphaWolf Barrel for Glock Model 17 9mm Stock Length – Lone Wolf
Length: 4.49", 114mm
Material: 416 Stainless Steel
Color: Black
Ammo Accepted: Lead, Plated, or Jacketed
Fits: Glock 17 9mm Gen 1-4
Button Rifled: Three Stage Honed Bore
Barrel Coating: SBN (Salt Bath Nitride)
Heated Treated: Yes, RC 40-42
Fluted: Yes
Installation: Drop in
Made in the USA
Barrel does not fit Gen 1 "pencil barrel" G17's. Pencil barrels were included in serial numbers AA000-AL999 G17's.
Does NOT fit Gen5 models
Due to production runs logo may be different than pictured
AlphaWolf barrels from Lone Wolf Distributing establish the benchmark for absolute accuracy and combat reliability. It is the pinnacle of what every other barrel manufacturer strives to be.
This stock length barrel is designed for Glock Model 17 chambered in 9mm. It will fit generations 1-4. It is designed for lead, plated, or jacketed ammunition. It is constructed of certified, stress relieved 416 stainless steel.
The barrel has been button rifled and gone through three stages of honing. It has been coated with industry recognized SBN premium coating. Barrel is heat treated to RC 40-42, with the SBN coating it increases surface hardness to RC 60. Exacting tolerances allow for drop-in installation.
Button rifling, the "button" is a tool made of tungsten carbide. The carbide button tool is attached to a rod of high tensile steel (barrel), and the other end of a long rod is attached to a special adaptor. An AC Servomotor rotates the button precisely to emulate twist rate, this forms the grooves on the inside of the barrel.
Rifling puts a lot of stress on the steel so it must be relieved, this is done by heating the barrel in a vacuum furnace with an inert atmosphere to 525-550 degrees Celsius, then slowly cooling it.
Honing is a stock removal process intended to perfect bore geometry and size by removing a minimal metal layer while generating a finish pattern to provide optimum lubricant retention. The hone process produces extremely tight tolerances in straightness, roundness, size, and surface finish of cylindrical bores.
SBN coating is Salt Bath Nitrate, which is like Tennifer. It increases hardness and wear resistance at part surfaces while cores remain softer and more ductile. By coating the barrels with SBN it increases the corrosion resistance and significantly reduces risk of distortion, while increasing surface hardness.
Fluting is done to reduce weight and increase rigidity for a given total weight or increase surface area to make the barrels less susceptible for overheating. Creates a path for heat and debris to escape.
DISCLAIMER: GLOCK is a federally registered trademark of GLOCK, Inc. and is one of many trademarks owned by GLOCK, Inc., or GLOCK Ges.mbH. Neither Galati International nor this site are affiliated in any manner with, or otherwise endorsed by, GLOCK, Inc., or GLOCK Ges.mbH. The use of GLOCK on this page is merely to advertise the sale of GLOCK pistols, parts, or components. For genuine GLOCK, Inc., and GLOCK Ges.mbH products and parts visit www.glock.com.