Mec-Gar 1911 Officer Compact .45 ACP 7 Round Magazine - Blued
---
---
---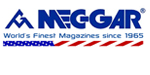 Manufacturer MPN:

Mec-Gar MGCO4507BPF
UPC:
765595103825
Weight:
0.50
pounds
Check Restrictions
---
---
Product Description
1911 Officer .45 ACP 7-Round High-Cap Mag Blued - Mec-Gar Magazine
The 1911 Officer .45 ACP 7-Round High-Capacity Magazine in blued finish is an essential accessory for any 1911 enthusiast. Engineered by Mec-Gar, a renowned manufacturer known for its exceptional craftsmanship, this magazine delivers superior performance and reliability.
Crafted with precision and attention to detail, this high-capacity magazine is specifically designed for the Officer-sized 1911 models chambered in .45 ACP. With a 7-round capacity, it provides ample firepower while maintaining a compact profile. Whether you're engaging in target practice or preparing for self-defense scenarios, this magazine ensures you're always prepared.
Durability is a key feature of the Mec-Gar magazine. Constructed from high-quality steel, it is built to withstand the rigors of regular use. The blued finish not only enhances its aesthetic appeal but also adds a layer of protection against corrosion and wear, ensuring it will withstand the test of time.
Reloading is made effortless with the smooth and reliable feeding of this magazine. Its precision-engineered follower and spring mechanism guarantee consistent feeding, reducing the risk of malfunctions during critical moments. The durable steel baseplate adds further stability and facilitates quick and secure magazine changes.
Order the 1911 Officer .45 ACP 7-Round High-Capacity Magazine in blued finish today and experience the reliability and performance that Mec-Gar is renowned for. Enhance your shooting experience and ensure you're always ready with this top-quality magazine. Shop now at Galati International and elevate your 1911 pistol to new heights.
Key Features:
High-capacity magazine designed for Officer-sized 1911 models in .45 ACP
7-round capacity for a balance of firepower and compactness
Superior reliability and performance by Mec-Gar, a trusted manufacturer
Durable steel construction for long-lasting use
Blued finish for enhanced aesthetics and protection against corrosion
Smooth and reliable feeding with precision-engineered follower and spring

Easy reloading and secure magazine changes with the flush fit black polymer floorplate