Mec-Gar 1911 Officer Compact 9mm 8 Round Magazine - Blued
---
---
---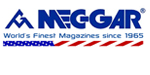 Manufacturer MPN:

Mec-Gar MGCGOV9LCB
UPC:
765595105256
Weight:
0.50
pounds
Check Restrictions
---
---
Product Description
Mec-Gar 1911 Officer 9mm 8-Round Standard Magazine - Blued
Enhance your 1911 Officer with the Mec-Gar 1911 Officer 9mm 8-Round Standard Magazine in Blued finish. Manufactured with precision and durability in mind, this magazine ensures consistent feeding and reliable performance. With its 8-round capacity, it strikes the perfect balance between compactness and firepower.
Key Features:
Precision Engineering: The Mec-Gar 1911 Officer 9mm Magazine is expertly crafted to meet the highest standards of quality and performance.
Reliable Feeding: Experience smooth and reliable feeding for uninterrupted shooting sessions.
Compact Design: With an 8-round capacity, this magazine maintains a compact profile, making it ideal for 1911 Officer models.
Sturdy Construction: Built with durable materials, the magazine is designed to withstand the rigors of regular use.
Specific Compatibility: Tailored to fit 1911 Officer models chambered in 9mm.
Benefits:
Improved Shooting Performance: Upgrade your 1911 Officer with this magazine to enhance its overall performance and reliability.
Adequate Firepower: The 8-round capacity strikes the right balance between capacity and concealability.
Consistent Functionality: Enjoy consistent and smooth feeding, reducing the risk of malfunctions during critical moments.
Durable Build: Mec-Gar's reputation for quality ensures that this magazine will stand the test of time.
Product Specifications:
Compatibility: 1911 Officer models chambered in 9mm
Capacity: 8 rounds
Finish: Blued
Manufacturer: Mec-Gar
Construction: Steel
Floorplate: Flush Fit Blued Steel
Get your Mec-Gar 1911 Officer 9mm 8-Round Standard Magazine in Blued finish from Galati International now. Improve your shooting experience with its reliable performance and 8-round capacity.