Sig Sauer P226 9mm Luger - 20 Round High Cap Mag - Mec-Gar Magazine
---
---
---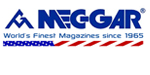 Manufacturer MPN:

Mec-Gar MGP22620AFC
UPC:
765595515109
Weight:
0.25
pounds
Check Restrictions
---
---
Product Description
Sig Sauer P226 9mm 20rd High Cap Magazine from Mec-gar. Anti Friction Coating. Available in Black only.
Constructed from certified carbon steel and features a heat treated housing and high-impact polymer or certified carbon steel follower and floorplate. The magazine spring is made of high strength type "D" music wire-the strongest wire available. TIG welding provides additional strength and a seamless finish. Each magazine surface is specially treated to ensure high corrosion resistance.
*This magazine will not work in Taurus PT-111 G2 pistols.

Does not fit P226 X-Five or X-Six Models.

We have been advised by customers, that this will also fit the following, but we cannot guarantee this information: Sig 226 x-5 (allround ONLY), Sig. format Kel-tec Sub2000 carbine.
Mec-Gar is proud to be the Original Equipment Manufacturer of magazines to most of the prominent firearm manufacturers for the last 40 years including AMT - Armscor - Astra - Beretta Bernadelli - FN Browning - BUL - Charles Daly - Colt - CZ - IMI - Kel-Tec - Kimber - Llama - North American Arms - Remington - Sigarms - Smith & Wesson - Springfield Armory - STI - Standard Arms - Star - Steyr - Tanfoglio - Taurus - Walther