45 Long Colt 250 Grain FP TCJ - 50 Rounds - Precision Cartridge Ammo
---
---
---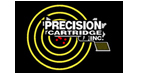 Manufacturer MPN:

Precision Cartridge Inc 45LC250
UPC:
NONE
Weight:
4.00
pounds
Check Restrictions
---
---
Product Description
Superior Quality Re-Manufactured Ammunition. Made in the USA.
All of Precision Cartridge ammo is loaded using Camdex machines (the same type the original manufacturers use). All cases are inspected, primer pockets reamed, then processed with Scharch Roller Sizers to restore original case dimensions! The most widely cited benefit of using Total Copper Jacketed ("TCJ") bullets in shooting ranges is the dramatically reduced lead vapor levels that will result. However, TCJ bullets have several other important benefits as well. They will not cause the damage or premature wearing of range backstops and they will not result in the ricocheting that is common among traditional jacketed bullets.

You must be 21 years or older to purchase ammunition.
Adult signature required ($8.50 fee will be added to all orders). For safety reasons, WE DO NOT ACCEPT RETURNS ON AMMUNITION. Always make sure you purchase and use the correct ammunition for your specific firearm.